Pivothead očala
Pivothead glasses with FullHD POV camera.



Video Capture



NTSC Resolutions - 1080p, 30fps | 720p, 60fps | 720p, 30fps | 480p, 30fps
PAL Resolutions - 1080p, 25fps | 720p, 50fps | 720, 25fps | 480p, 25fps
Standards - NTSC | PAL
Mp4 H.264 file type
Quality Settings - Super Fine | Fine | Normal
Focus Modes - Auto (4"-∞) | Fixed (2.8'-∞) | Macro (4"-8") | Continiuos (4"-∞)
Exposure Compensation - ±2.0 EV 1/3 stop increments
Exposure Modes - Auto | Bright Outdoors | Low Light
White Balance Settings - Incandescent | Sunrise & Sunset | Fluorescent | Sunny | Hazy | Cloudy | Heavily Overcast | Blue Sky | Outdoor
Audio - 44.1 Khz Onboard Mic
Black & White Mode
Face Tracking
Time & Date Stamp
Optics
77 degree field-of-view
4 Element Largan Glass Lens
8 megapixel Sony CMOS Sensor (3264 x 2448 pixels)
Image Capture
Resolutions - 8 Megapixel | 5 Megapixel | 3 Megapixel
Single Shot | Burst Mode | Time-Lapse
Burst Mode - 16x | 10x | 5x | 3x
Time-Lapse Mode - 1 shot/1s | 4 shots/8s | 1 shot/30s | 4 shots/30s | 10 shot/30s | 5 shot/60s
JPEG file type
Exposure Compensation - ±2.0 EV 1/3 stop increments
Exposure Modes - Auto | Bright Outdoors | Low Light
White Balance Settings - Incandescent | Sunrise & Sunset | Fluorescent | Sunny | Hazy | Cloudy | Heavily Overcast | Blue Sky | Outdoor
ISO Modes - Auto | 200 | 800 | 1600
Black & White Mode
Face Tracking
Time & Date Stamp
System
Configurable Auto Off - 3min | 5min | Never
Configurable Short/Long Button Push Settings
8GB Flash Memory
3.7V Lithium Polymer 440mAh rechargeable battery.
Charging - Micro USB, 5V DC 500mA

Models: Durango and Kudu


Accessories
---
AirSync


Quickly download content and files from your Pivothead glasses with the AirSync. Backup your settings and free up space so you are ready to film more action using a USB connection to your glasses, and then share that footage via WI-FI to your laptop or mobile devices. Not only that but the AirSync is also a spare battery ready to power up your Pivotheads giving up to 4 more hours HD recording time.

Using the app combined with the AirSync you can also adjust settings and transfer media - this really is a great box of tricks!


Supports up to 32gb SD cards (not supplied)
Transfer data and free-up space to get back out there and filming
Can be used to recharge the Pivothead glasses with a built in 2500mah li-ion battery
WI-FI transfer once the data has been downloaded - edit and replay your videos on your mobile device or laptop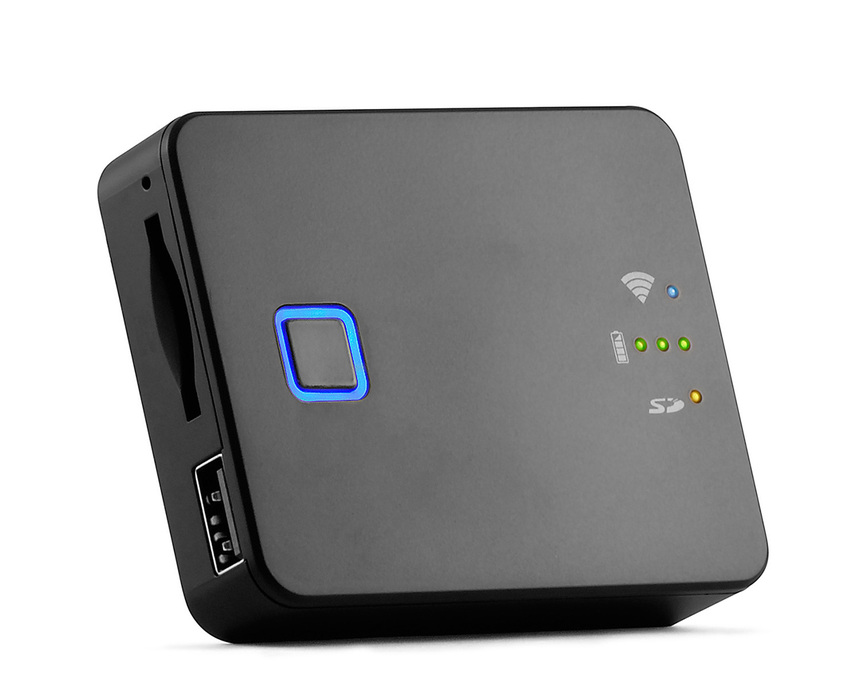 Kudu Glasses Case & Lens Set
The Kudu Accessory Kit includes clear and yellow lenses plus a premium hard-case for your Pivothead Kudu eyewear.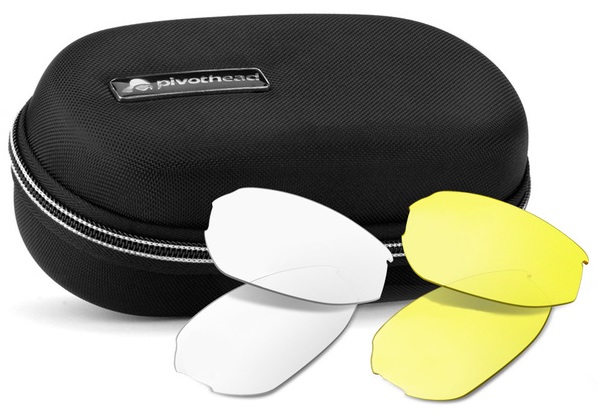 Uradna stran proizvajalca