Sony VAIO Tap 20
3rd gen Intel® Core™ i5-3317U (1.70/2.60GHz)
Windows 8 64-bit



Features


20" LED backlit IPS touch display, 4GB RAM, 750GB (5400rpm) HDD, Intel® HD Graphics 4000, wireless keyboard & mouse, USB 3.0



20" HD touchscreen display


The VAIO Tap 20 features exceptional picture quality and a capacitive touchscreen. Every touch of your finger elicits snappy performance no matter what you're doing. The 20" 1600 x 900 touchscreen LCD is equipped with IPS (in-plane switching) technology so you can enjoy a crisp image from any viewing angle. Backed by Sony TV technology, the Mobile BRAVIA Engine 2 adds sharpness filters and noise reduction to display rich, beautiful content on your VAIO Tap. Experience deep and vivid colors, noise reduction for seamless video, and sharpness filters to bring out every minute detail.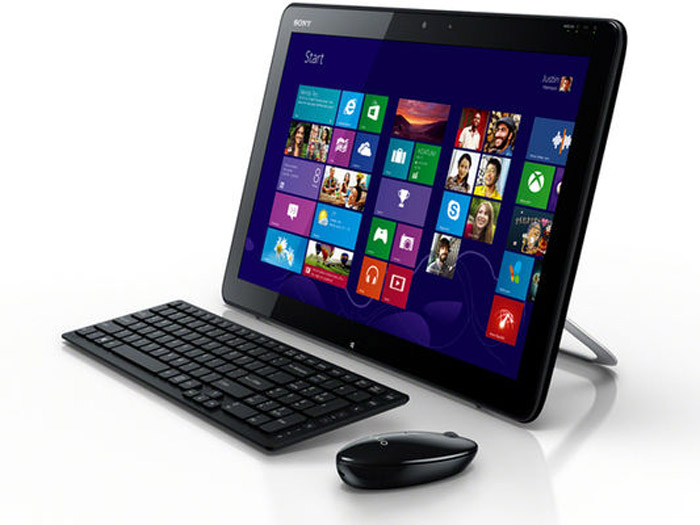 Multi-position stand


The multi-position stand lets you tilt the VAIO Tap to achieve the ideal angle for any activity. From an upright position, just push down gently on the PC until the position is perfect for you. Lay it flat to play board games or prop it up to read. You can even hold it in your lap while sitting on the sofa while surfing the web.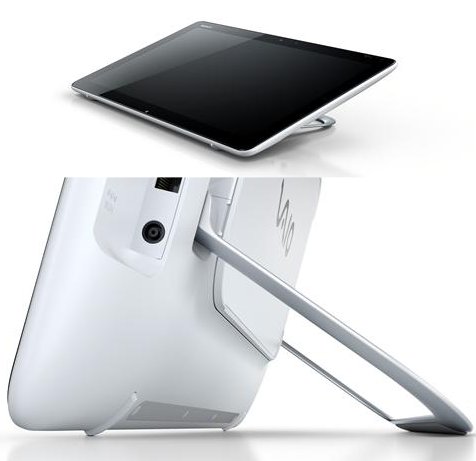 Built-in battery


Equipped with a built-in battery, for cord-free convenience, the VAIO Tap 20 easily moves from home office to couch for the enjoyment of all. Simply pick it up and carry it room to room-no without having to worry about shutting down and re-booting. Perfect for when you want to bring the VAIO Tap to the garage to watch a how-to clip on car repair or when you need it in the kitchen to follow your favorite online recipe.

Official site